"If perfection could be measured, Te Mahia would be the yard stick. You have it down to a fine art.
The effort you and your staff have gone to this week have helped to make my daughter's wedding a most magical event. We will always be grateful to you and you can count on the fact we will be back.
Thank you,
Eric and Hazel Bell  xx"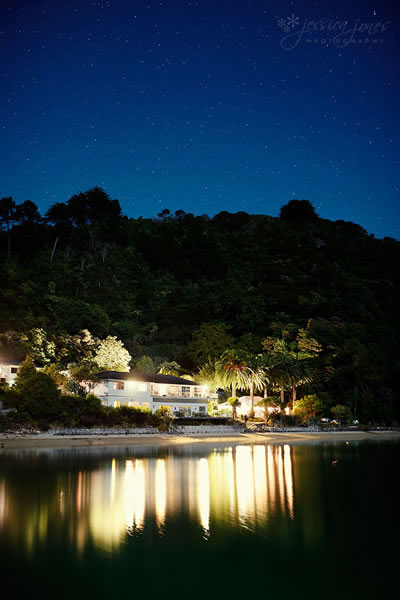 Our Preferred Suppliers:
Both Leanne and John said some fantastic meaningful words on the day and I hope they stay with them always. All the guests said how they liked what you said and how it was presented – thank you! You also looked fabulous on the day – I liked your outfit! Thank you again for making the day special for Leanne & John.
Cheers Gillian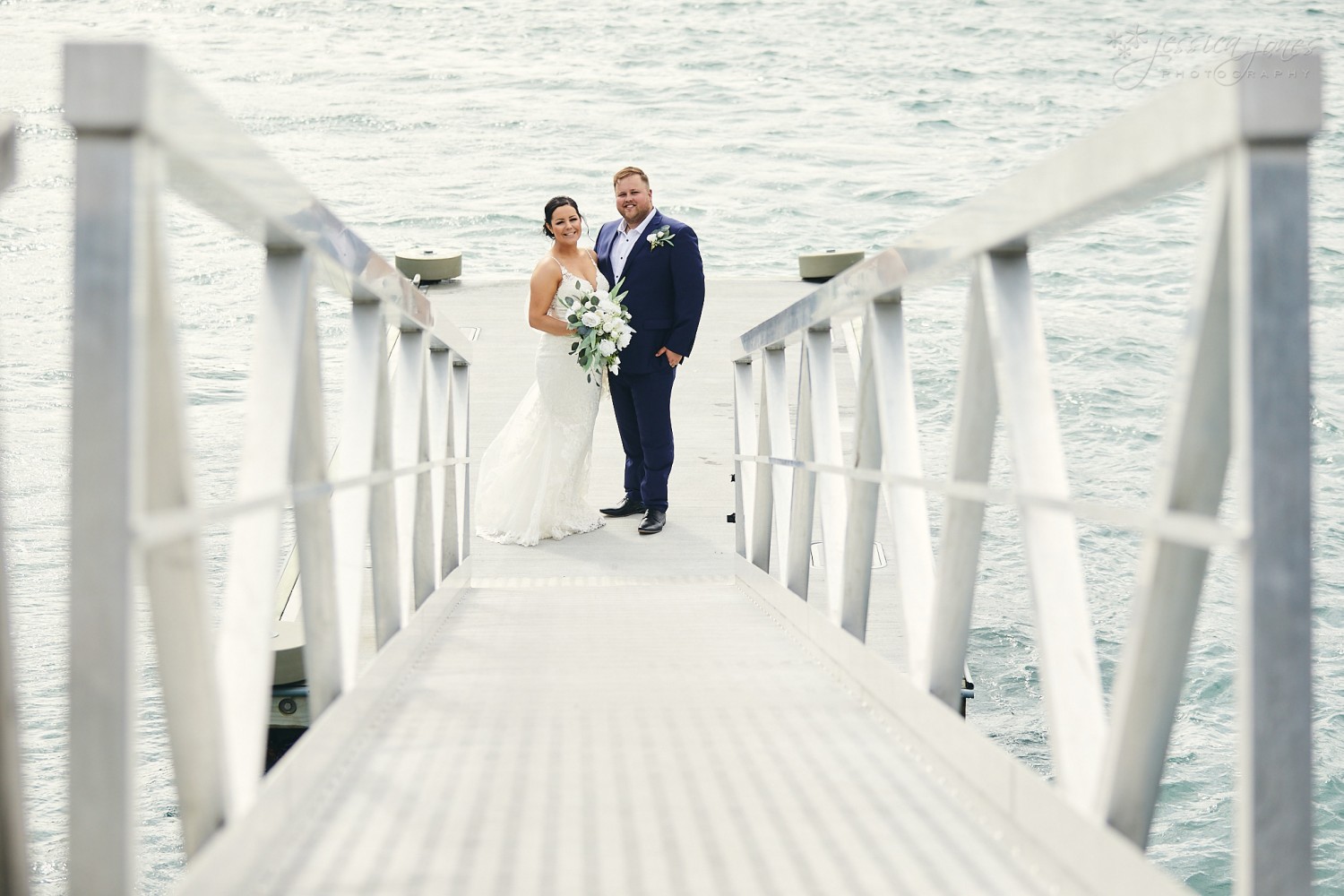 Jann Hook- Celebrant -Hooked on Celebrancy
"Celebrating Love- Celebrating Life"
BOOK EARLY to avoid disappointment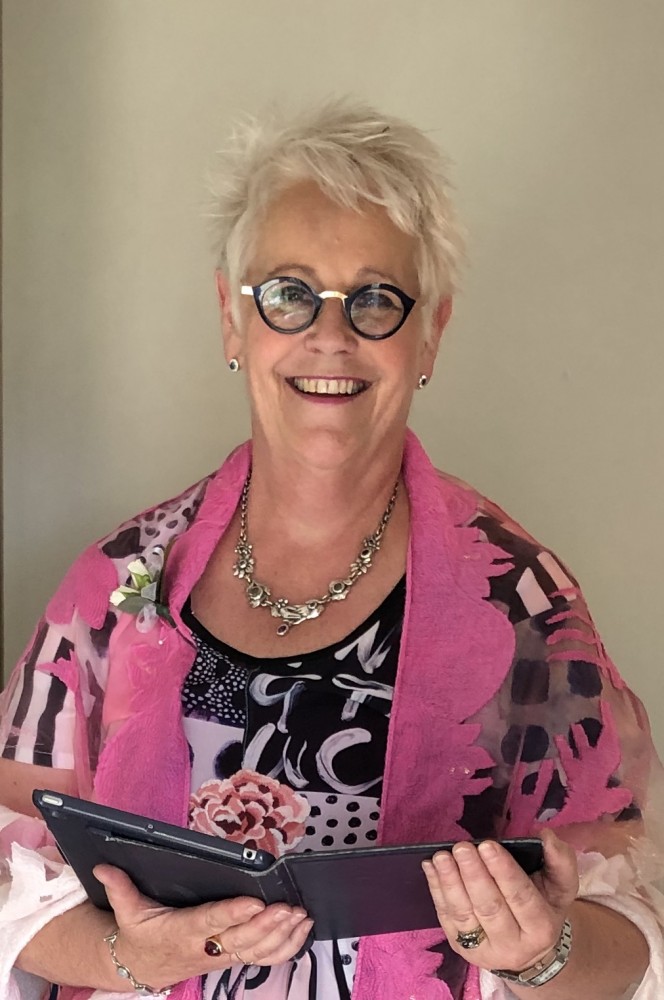 Planning that special wedding in the Marlborough Sounds with a backdrop of tranquil blue water, a pebbly beach, gorgeous natural bush and beautiful gardens….Then Te Mahia is that special place for you.
Let us take the hassle out of organizing your wedding so you and your guests can relax and enjoy the wonderful ambiance that only Te Mahia can provide. Email us for an information pack.
Envisage a stunning marquee set a stones throw from the water's edge, alongside the majestic Phoenix Palms. A wonderful choice of locations onsite for your wedding ceremony and photography shoot. Why not make an exclusive weekend for you and your wedding guests… a wedding they will remember for a lifetime.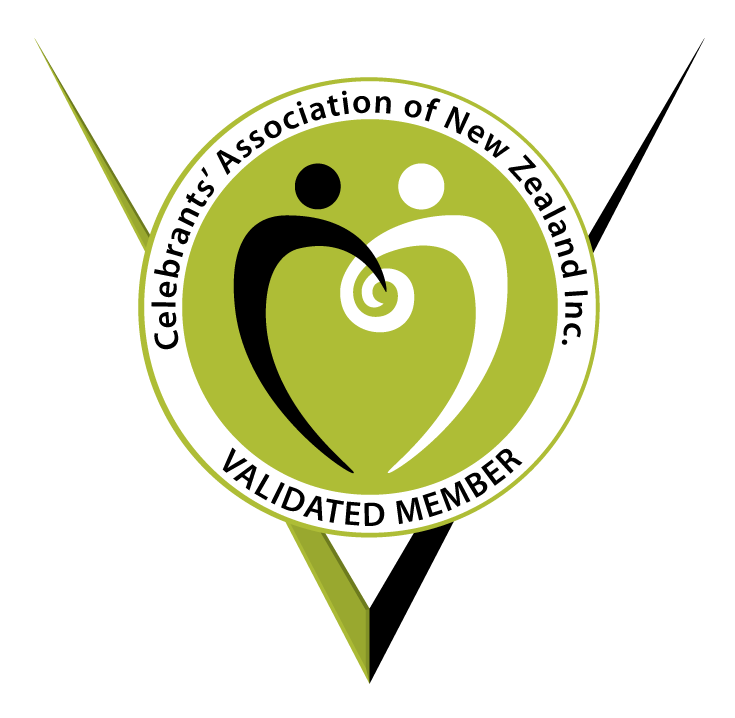 Diploma in Celebrancy
I am very pleased to be able to offer my services as an experienced innovative and vibrant Marriage Celebrant for weddings here at the resort and also within Marlborough.
Over the last 29 years at Te Mahia I have been involved with a large number of weddings and feel that I have something unique to offer you as a wedding couple. I take great pride and pleasure in creating for you both, an individualized bespoke ceremony and making your wedding day extra special.
I am a Member of the Celebrants Association of New Zealand and one of the first to have attained the VCANZ (Validated Member of CANZ) status. I  have also represented our members on the National Executive. I attained  my Diploma in Celebrancy in 2020 with the Celebrants' Training College.
It is with enthusiastic energy, excellent preparation and management skills and close attention to detail that I can confidently offer my services as a  Marriage Celebrant.
My passion is to work with you and your partner to create your wedding day service just as you dreamed it would be.
Dear Jann,
Te Mahia Bay Resort is a stunning location for a special occasion or family getaway. Hosts Jann and Trevor went above and beyond to ensure our wedding went without a hitch. Jann's professionalism and bubbly personality shone through with her celebrancy role on our big day, and we knew we couldnt have found someone more perfect for our day. She suggested loving touches like the lighting of a candle to recognise those who couldnt be there, and the special sand ceremony to involve our children on the day. These touches made our wedding memorable and unique. I would highly recommend the Te Mahia team for anyone considering a beautiful location and fabulous service.
Olivia Martyn