Tinker's Kitchen -will be closed from the 6th February 2022 for the season. Instead, we will have on offer each day, an array of café food, pizzas and a selection of frozen meals for sale.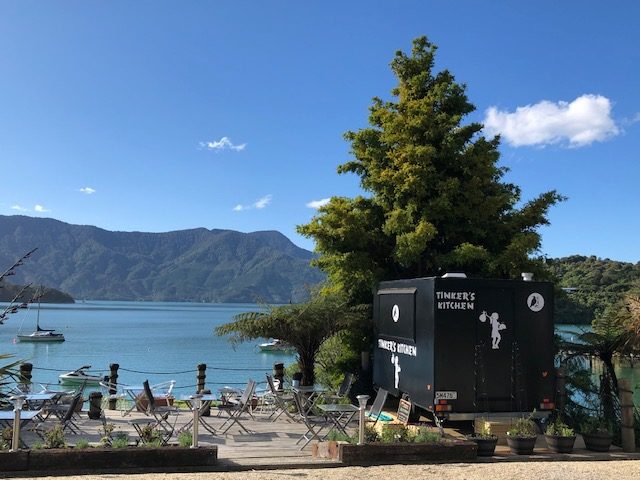 Books
Gifts
Art works/crafts
Espresso coffee and teas
Freshly baked breads (seasonal)
Pizzas
Tempting sweet slices and savoury treats
A selection of local wines and beers for guests
Ice creams
Selection of basic foods
Te Mahia's coffee and gift shop is a great place to relax and spend some time drinking a latte or browsing through the wide range of local crafts and gifts available. Things available in the shop: (Some items in the cafe may be season dependent)
When you stay at the resort you can pre order a gift pack to be placed in your room on arrival.
A bottle of wine or bubbles
Continental breakfast basket
A Gourmet nibbles selection basket to snack on
A beautiful bouquet of flowers for someone you love, price on application.
Te Mahia Bay Resort Shop Marlborough Sounds New Zealand Te Mahia Bay Resort are only too happy to assist you to make your Marlborough Sounds holiday a memorable one. Contact us to order now.