Te Mahia Bay Resort is found in one of the most beautiful bays in the Marlborough Sounds, at the top end of the South Island, New Zealand.
Surround yourself with native birdsong and the soft lapping of the waves on the pebbly beach.
Te Mahia  Water Access Only
Self contained Accommodation
Cafe Shop
Tinkers Kitchen (Seasonal)
We look forward to hosting you at Te Mahia in the beautiful Kenepuru Sounds, where getting here is now going to be part of the unique affordable experience.
During the storm event in August 2022, significant damage occurred on many roads in the Marlborough Sounds, including the Kenepuru and Te Mahia Roads. This has meant that the roads are closed and will remain so for the foreseeable future, so water transport is now the most viable option.
For more information, and how to obtain the transport subsidy, please see go to our 'Access' page.
Kind regards,
Jann and Trevor Hook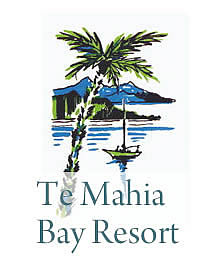 "Although it's only been a short stay- why has it been so special is: The beautifully appointed and decorated "beach house" themed apartment that was a joy to be in, the amazing views out the front, the mild and sunny Saturday, the devine food and delightful wine, the friendly hosts, the artworks ( in and out) and the perfect R & R in the peaceful scenic setting that was much needed. Bird song, lapping waves, hard to leave but… we've been here before and we will be back! Sarah & Shane Stephen, Mapua, Tasman"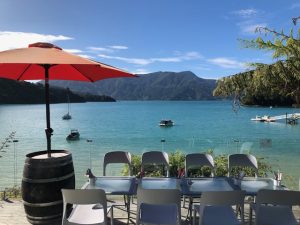 Where would you rather be… at home cooking or relaxing on the cafe deck at Tinkers with a lovely meal and a cool beverage?Give us a call on 03 5734089 to make a reservation. Some exciting news!!! We are reopening on the 1st of December 2022 We are all looking forward to an exciting summer … Continue reading Reopen for summer →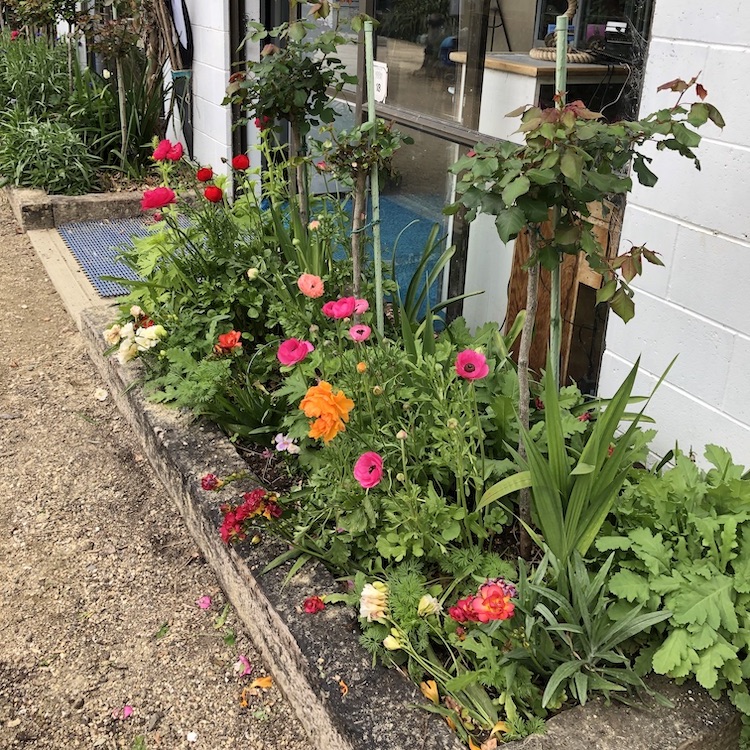 The Te Mahia staff are very excited that spring is here and the grounds are being rejuvenated with colourful garden flowers and foliage. The Tuis and Bell Birds are awaking each morning with their melodious dawn chorus and the Kereru are swooping majestically between the Kowhai and Pohutukawa trees. This is why we love living … Continue reading Spring is in the air →
Te Mahia 
Hidden away in Kenepuru,
Lies a special wee place
Home to Tui and Keruru 
Nestled amongst the pungas and ferns,
Te Mahia appears after many twists and turns
It was 30 years ago Trevor and Jann came to the bay,
And they loved it so much they decided to stay
And in doing so created a haven for us all
A place to relax, unwind and have a ball
At dawn there's a stillness
Mirrored by the sea
A glassy calm, full of promises yet to be
The Tui and bellbirds song calls us to wake
As we head out in our boats trying to catch our fisherman's take
Our days filled with water sports, fishing and sun, 
Our evenings with nibbles, drinks and board game fun
This place has a magic that's hard to describe
But is better than anything a doctor could prescribe
There's a peace that descends
When enveloped in its embrace
And a childlike joy ripples across our face
As generations enjoy life's simple pleasure 
We all feel as though this is our little treasure 
We've seen possums and dolphins and boats run adrift
And great men like Bill, Des and Stuart are sorely missed
The Kaitiaki/guardians
Work tirelessly in the background
But everyday they greet us with the warmest smiles all round
And while our first visits may have been for just a look, 
We all fell in love with this place sinker, line and Hook
By Kimberley Guy 31st December 2021
We, your hosts, Jann and Trevor Hook, welcome you on arrival and escort you to your room. Our personal touches are evident all around the resort making it a unique and special holiday environment.
All accommodation is self-catering and you have a choice of luxurious sea view apartments, spacious waterfront motel units or 2, 3  and 4 bedroom combinations in the gracious heritage building.
Tinkers Kitchen will be operating for the summer period from the beginning of December. There will also be a selection of café food, pizzas and frozen meals available for those who do not wish to self cater.
Te Mahia Bay Resort is your ideal holiday accommodation near Picton in the beautiful Marlborough Sounds.