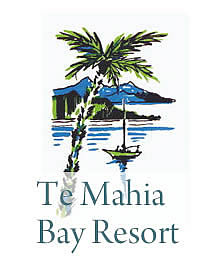 Te Mahia Bay Resort is found in one of the most beautiful bays in the Marlborough Sounds, at the top end of the South Island, New Zealand.
Surround yourself with native birdsong and the soft lapping of the waves on the pebbly beach.
Please note we will be temporarily closed for the winter months from the 2nd May till the 1st September 2021 ... we look forward to seeing you all again in the spring.
"Although it's only been a short stay- why has it been so special is: The beautifully appointed and decorated "beach house" themed apartment that was a joy to be in, the amazing views out the front, the mild and sunny Saturday, the devine food and delightful wine, the friendly hosts, the artworks ( in and out) and the perfect R & R in the peaceful scenic setting that was much needed. Bird song, lapping waves, hard to leave but… we've been here before and we will be back! Sarah & Shane Stephen, Mapua, Tasman"
We, your hosts, Jann and Trevor Hook, welcome you on arrival and escort you to your room. Our personal touches are evident all around the resort making it a unique and special holiday environment.
All accommodation is self-catering and you have a choice of luxurious sea view apartments, spacious waterfront motel units or 2, 3  and 4 bedroom combinations in the gracious heritage building. We are very excited that our new "Tinker's Kitchen" offering you a  new take out food experience from our outdoor kitchen has been such a great success. This will be open for the summer months - Early September till approximately  end of April each year. (Check out the Tinker's Facebook page for times and opening days as the autumn nights draw in)
Te Mahia Bay Resort is your ideal holiday accommodation near Picton in the beautiful Marlborough Sounds.